Pastor's Desk
1 September 2019
Pastor's Desk
25 August 2019
Pastor's Desk
18 August 2019
Pastor's Desk
11 August 2019
Pastor's Desk
4 August 2019
Pastor's Desk
28 July 2019
Marian Grotto to be Dedicated August 15
Our grotto in honor of Our Lady of Fairest Love is nearly finished. The gazebo has been repaired and painted. The beautiful statue is installed. The electric has been run and the lighting installed giving the statue a soft glow beginning in the evening. We are now working to plant flowers at the grotto. The dedication will take place after the 7:00am Mass on the Solemnity of the Assumption, August 15.
Do you or your children need some spiritual reading for the rest of the summer? Stop by our St. Patrick Library which has over 5000 books as well as other media items. The library is open Mondays and Tuesdays from 12:30-4:30pm and Fridays from 11:00am3:00pm. Saturday before and after the 4:30pm Mass and Sundays before and after the 9:30am and 11:30am Masses.
Divine Mercy Mass and Holy Hour
Beginning in August, our weekly Divine Mercy Mass will be celebrated Ad Orientem followed by the usual Holy Hour with confessions. Mass begins at 8:00am and the Holy Hour follows from 8:30-9:30am. Every first Saturday of the month we will continue to have a sung Mass and the blessing of Divine Mercy images for Home Enthronements.
Offering the Gift of the Catholic Faith
We are so blessed to have the fullness of the Faith within the Catholic Church. We feast abundantly on grace through the sacraments. Yet there are so many at our side who are not as blessed. Why not offer them the opportunity to enjoy the treasures of the Church and life in the Church founded by Christ? It's probably easier than you think to offer this gift. Just invite those you have in mind to learn more. For guidance on this or to have someone interested in the Catholic Church take a first step, contact our Director of Faith Formation, Mark Bauman at mbauman@ stpatscs.org or call the office at (719) 598-3595x109.
Pastor's Desk
21 July 2019
We are excited to announce our new WOMEN'S ENDOW GROUPS. The mission of ENDOW is to bring women into small group communities that transmit the depth of our Catholic faith to awaken each participant's particular genius and ignite them as luminaries who heal, mother and prepare families and the world for the love of Christ. We will host two ENDOW groups at St. Patrick this Fall on Tuesdays: one in the morning and one in the evening. For more information on ENDOW visit www.endowgroups.org. Details about signing up to participate in this program will be forthcoming soon.
Young Adult Movie on the Lawn
We're adding something to our monthly Young Adult Mixer this month - a movie on the lawn! Sunday, July 28, after the 5:00pm Mass we will have our usual mixer on the patio but as soon as everyone is ready we'll be watching our feature movie, "The Mission" staring Robert De Niro, Jeremy Irons, and Liam Neesom among others. So, don't forget to bring your blanket or lawn chair and enjoy this amazing event.
St. Patrick Youth Mission
Last Monday morning we sent off our St. Patrick Youth Missionaries for their two weeks of mission in Texas. They were officially commissioned and received their mission crosses as a sign that they go to bring Christ to others. Please keep them in your prayers. Thanks to all of you who helped make this mission trip possible.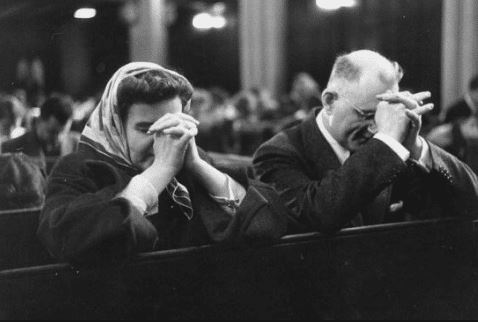 Dear Father,
At the end of Mass when the priest sits down, part of the congregation sit down, too. The rest of the congregation remain kneeling until the deacon sits down. Which is correct? Thank you,
-S.
Dear S,
Thank you for your question. The short of it is that when the priest is seated, the congregation may also be seated, though it is fine if particular individuals wish to remain kneeling. When the distribution of Communion is finished, as circumstances suggest, the priest and faithful spend some time praying privately. If desired, a psalm or other canticle of praise or a hymn may also be sung by the entire congregation. As Pope Benedict states, "We are realizing more and more clearly that silence is part of the liturgy. We respond, by singing and praying, to the God who addresses us, but the greater mystery, surpassing all words, summons us to silence. It must, of course, be a silence with content, not just the absence of speech and action. We should expect the liturgy to give us a positive stillness that will restore us."
Pastor's Desk
14 July 2019
Parish Faith Formation Dream Team
We are pleased to have our Parish Faith Formation team in place. Summer LaMay will continue to serve as K-5 Faith Formation Coordinator, Jackie Staton will begin her sixth year as our Coordinator of Youth Ministry. We are truly blessed to have these young women with both a tremendous love for Christ and the Church and the academic degrees and skills to accomplish their mission. New to our team this year is Mark Bauman. We are fortunate to have such a qualified and dedicated parishioner stepping up to serve now as the Director of Faith Formation. Please see below for the responsibilities of each and their contact information.
SUMMER LAMAY
Degrees: B.A. in Psychology
Responsibilities: K-5 Faith Formation Coordinator of First Reconciliation and First Eucharist Preparation RCIC (Rite of Christian Initiation for Children) RCIT (Rite of Christian Initiation for Teens)
Contact information: slamay@stpatscs.org
JACKIE STATON
Degrees: B.A. in Theology; B.A. in Catechetics
Responsibilities: Coordinator of High School Faith Formation Coordinator of Middle School Faith Formation Coordinator of Confirmation Preparation
Contact information: jlon@stpatscs.org
MARK BAUMAN
Degrees: B.A. in Theology and Philosophy; M.A. in Theology; Licentiate in Sacred Theology (S.T.L.) with specialization in Systematic Theology
Responsibilities: Director of Faith Formation Director of Adult Formation Director of RCIA (Rite of Christian Initiation for Adults)
Contact information: mbauman@stpatscs.org
Exciting News for Our Altar Serving Program
Our very own, Tyler Kluzak, has agreed to serve as our Coordinator of Altar Servers. Tyler is an outstanding young Catholic man with a great deal of experience serving. He has been a member of St. Patrick Parish for 10 years and a very active member of our Edge and Lifeteen Groups. He will be a sophomore this year at UCCS as a pre-med student. Some of Tyler's first projects to assist the Altar Server program will be to film an instructional video for our servers to watch, and also a motivational video about altar serving. If you are interested in serving or know someone who is, please contact Tyler through the front office (719) 598-3595 or email me at FrMGoodyear@stpatscs.org. Thank you, Tyler!
After considering many candidates, the search committee has interviewed and decided upon our new Director of Sacred Music. We now enthusiastically welcome Brett Patterson to our St. Patrick family. Brett has an incredible resume in the area of Sacred Music having obtained the following degrees: M.M. (Master of Music in Organ and Sacred Music) B.M. (Bachelor of Music in Organ Performance) Brett has also studies abroad at: King's College, Cambridge St. John's College, Cambridge St. Paul's Cathedral Westminster Cathedral Westminster Abbey, London Netherlands and North German Organ Study Brett comes to us with over 15 years of experience directing Sacred Music programs in parishes. In addition to directing the adult choir, Brett will be directing the children's choirs, assisting with the new young adult choir and offering classes on Sacred Music to enlighten and enrich all of us. We are blessed to have him and look forward to his contributions within our parish community. Welcome Brett!
Young Adult Ad Orientem Candlelight Mass
Our monthly Young Adult Mass will be this coming Thursday at 7:30pm. Come experience this beautiful Mass, the amazing Young Adult Choir, and meet other young adults in the area who love the Catholic Faith and are enthusiastic about life!
The Marian House Needs Additional Volunteers for the Soup Kitchen
St. Patrick Marian House volunteers assist at the soup kitchen once a month, on the first Saturday of every month. Volunteers arrive around 7:30 AM and depart around 1:15 PM. If you are not able to help the entire time, any amount of time you are able to help out would be appreciated. No special training is needed. However a brief online registration is required. Help is needed with food prep, serving and clean up. Minimum age is 14, however 14 and 15 year olds must be accompanied by an adult. 16 and 17 year olds can volunteer on their own with a signed parental consent form. Please consider this volunteer opportunity. We could use another 15 people for our St. Patrick's Saturday group. If you are interested or would like further information, please contact the office at (719) 598-3595.
Please pray for our Fathers and Sons who will be on our first annual Father-Son Trek at the Wyoming Catholic COR Dude Ranch from July 10-14. We will be hiking, kayaking and biking the Wyoming wilderness and enjoying some father-son time at the Dude Ranch. I look forward to being there with our group of fathers and sons to celebrate Mass, provide spiritual direction and explore the Wyoming landscape.
Catholic Outreach for Northern Ukraine
The Catholic Outreach for Northern Ukraine (CONU) is a 501c3 non-profit organization that serves the Ukrainian people to become self-sustaining from decades of Soviet oppression. Fr. Paul Wicker who began this mission 25 years ago is inviting you to learn how to support our Ukrainian brothers and sisters in Christ. Please attend our CONU meeting at St. Patrick on Sat., July 13 after the 4:30pm Mass or Sun., July 14 after the 7:45am, 9:30am, 11:30am, or 5pm Masses in the Fitzpatrick Hall for volunteer opportunities to serve this mission. An informative presentation will highlight this mission's current accomplishments and describe its future plans to restore the dignity of the Ukrainian people. Be prepared to share your specific areas of expertise regarding this opportunity to participate in the corporal and spiritual works of mercy.
English as a Second Language (ESL)
St. Patrick Parish is happy to announce that our ESL classes will now be an official ministry within our community. ESL has previously been sponsored by Catholic Charities. But Catholic Charities is refocusing their efforts, as they continue to aid immigrants with their various other needs. As a result, they are decreasing the number of ESL class sites. However, we have decided to continue the ESL classes at our parish, as one of our ministries. The reasons are twofold. First, we have many students who attend classes here who would otherwise find it difficult to attend classes at the other more distant locations.
Second, we have a wonderful team of dedicated instructors who are already in place and excited to continue ESL classes at our parish. Therefore we are happy to continue ESL classes here at St. Patrick! Welcome to our team of wonderful instructors and welcome to the students! Registration for classes begins on Aug. 27 & 29 from 10am–12pm at the Faith Formation desk in our lower level. Classes start Sept. 5 on Tuesdays and Thursdays of every week, from 10am –12 pm. For more information call the parish office at (719) 598-3595.
Pastor's Desk
30 JUNE 2019
Thanks for everyone who contributed to a very fruitful TOTUS TUUS Vacation Bible School. The TOTUS TUUS team was amazing, our very own youth support team, our faithful parishioners who helped in so many ways, our parents, the families that hosted and fed the TOTUS TUUS team were all wonderful. A very special thank you goes out to Summer LaMay, Jackie Staton, and Hannah Smith. And thanks to our deacons for assisting with the Masses. Now, if I can just get the marshmallows from the marshmallow dodge ball out of my cassock!
We are blessed as a parish to have initiated the annual Corpus Christi Procession last Sunday. I want to thank our Knights of Columbus, Altar Servers, the Altar Guard, our choir for the music for both Mass and Benediction, the Brady family for supplying the rose petal droppers, our deacons, the team that made the Eucharistic canopy, our young adult canopy bearers, and everyone who participated. A very special thanks goes out to Glen Koziuk, Andy Berry and Patty Henderson for organizing the procession. Photos from the procession are available on our website and Facebook page. Let us continue to show our love for our Eucharistic Lord in all of our times of adoration.
Parishioner-Owned All Things Catholic Store
Did you know that "All Things Catholic" in the Chapel Hills Mall is owned by a parishioner and a place where several of our parishioners volunteer and evangelize? For many non-Catholics, "All Things Catholic" is the only true representation of our faith that they may ever see. While typical religious gift stores are small, dark and damp, "All Things Catholic" strives to create a space that is vibrant and welcoming to all. Many passersby will wander in not knowing they've entered a Catholic store; some will quickly retreat, but not before noticing that we proudly live by our convictions. As you can imagine, operating this store in the Chapel Hills Mall is expensive and has its challenges. Please support "All Things Catholic" so that they can continue to have a Catholic presence and a message of Merciful Love for our greater community. For more information contact Rachelle LaMay at (719) 867-1967 or visit the All Things Catholic Facebook page.
I would like to express my gratitude to the INFERNO MEN CORE 2 for lending some time and muscle to dig our electric trench to the new Marian Grotto. INFERNO MEN CORE 2 is new to our parish and is a group of young married men that meet every other week for Catholic discussion and accountability and attend INFERNO MEN activities around the diocese. For more information on INFERNO MEN contact Ryan Engelhardt at p.ryan.engelhardt@gmail.com
Pastor's Desk
23 JUNE 2019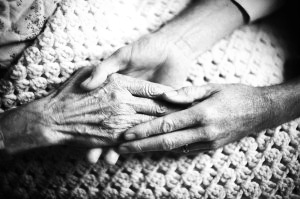 Pastoral Care Volunteer Position
Do you like to help people? Do you want to be Christ's presence to those in need? Are you willing to give some time to serving others in our parish? We have a volunteer position for a "Pastoral Care Coordinator" to organize visits to the sick, homebound, and those in nursing homes and assisted care. For more information please speak to Fr. Michael or Deacon Dick through the parish office at 598-3595.
The Marian House Needs Additional Volunteers for the Soup Kitchen
St. Patrick Marion House volunteers assist at the soup kitchen once a month, on the first Saturday of every month. Volunteers arrive around 7:30 AM and depart around 1:15 PM. If you are not able to help the entire time, any amount of time you are able to help out would be appreciated. No special training is needed. However a brief online registration is required. Help is needed with food prep, serving and clean up. Minimum age is 14, however 14 and 15 year olds must be accompanied by an adult. 16 and 17 year olds can volunteer on their own with a signed parental consent form. Please consider this volunteer opportunity. We could use another 15 people for our St. Patrick's Saturday group. If you are interested or would like further information, please contact the office at 719-598-3595.
Our Blessed Lord was quite clear: "Without me, you can do nothing" (John 15:5). And so, it behooves us as a parish family to remain united with the Eucharistic Lord. In addition to our regular times for adoration, we also have the following opportunities: Sunday, the Solemnity of Corpus Christi, from 12:30-4:30pm Friday, the Solemnity of the Sacred Heart, from 7:30am-7:00pm If you are interested in promoting Eucharistic Adoration, please contact Glen Koziuk through our front office at (719) 598-3595.
Dear Father,
I have two questions for you. One is in regard to Purgatory. I heard you speak recently in May, from the pulpit, about Purgatory. I am wondering why the Catholic Church believes in the need for it? Jesus died on the cross for all of our sins. We are made "white as snow" through His blood. Also, Purgatory is never mentioned in the Bible.
– A
Dear A,
There are at least two dozen passages in Sacred Scripture that have been interpreted as referring to purgatory. But Origen, St. Irenaeus, St. Ambrose, St. Augustine, and St. Jerome all say that 2 Maccabees 12:44-45 was a description of purgatory. Here's the passage: "For if he were not expecting that those who had fallen would rise again, it would have been superfluous and foolish to pray for the dead. But if he was looking to the splendid reward that is laid up for those who fall asleep in godliness, it was a holy and pious thought. Therefore he made atonement for the dead, that they might be delivered from their sin."
Our Lord Himself through St. Faustina asks us to pray for the souls in purgatory. He says in the Divine Mercy Novena: Today bring to Me the souls who are in the prison of Purgatory, and immerse them in the abyss of My mercy. Let the torrents of My Blood cool down their scorching flames. All these souls are greatly loved by Me. They are making retribution to My justice. It is in your power to bring them relief. Draw all the indulgences from the treasury (64) of My Church and offer them on their behalf. Oh, if you only knew the torments they suffer, you would continually offer for them the alms of the spirit and pay off their debt to My justice. (Diary, 1226)
It seems to me that purgatory is a necessary preparation for the eternal happiness of heaven.
Pastor's Desk
16 JUNE 2019
To all of our Fathers and all who have in some way shared in the vocation of Fatherhood, may Almighty God bless and strengthen you in your mission to "till and to keep" this world and all those entrusted to your care. Happy Fathers' Day!
St. Patrick Parish Improvements
As many of you I'm sure have noticed, we have been hard at work with a series of church and grounds improvements. I want to thank our facilities manager, John Darnielle, in a special way for coordinating the painting of the church, benches, railings, and bell tower. John also oversaw the construction of the new steps up from the lower parking lot, the railing and landscaping – it looks fantastic and was much needed. Also, as you can see, all of our gardens were mulched, truly enhancing our landscaping. In addition to all of this, I want to thank Ernie and Sydney Rodriguez for working so hard on the prayer garden and gazebo which now looks beautiful in radiant white. Things are looking up!
Corpus Christi Procession Parking
There is a team of parishioners hard at work planning for our Corpus Christi Procession. We will process with Our Lord in the Blessed Sacrament through the main parking lot just outside the front doors of the church, down to the sidewalk and around and back into the main parking lot. Please note that this lot will be closed after the 11:30am Mass has begun and for the duration of the procession.
I am happy to announce that our receptionist, Marie Nicole Strahan, will now also function as the Media Coordinator at our parish. Marie Nicole will assure that all of our activities are promoted on our website, Facebook pages, bulletin, TV monitor, newsletter, and other means to keep us all up to date on our many activities and events.
Dear Father Michael,
My question is in regard to Mary, the mother of Jesus. The Bible does not mention her as the "Intercessor" for us, but it does mention Jesus and the Holy Spirit. So why does the Catholic Church put so much emphasis on Mary as our "intercessor", when she is not mentioned in the Bible as our "intercessor"? I prefer to go to God through Jesus and or the Holy Spirit. Thank you.
-P.
Dear P,
We can all certainly go to God directly in our prayers and petitions. But having Mary help us is indeed a benefit to us and it behooves us to turn to her and ask for her intercession. It is because she is so closely united to the Lord that she is a powerful intercessor. We ask her in the Hail Mary to pray for us sinners. We believe that the Lord will look kindly on her prayers and listen to her when our prayers alone may seem to fall short. The Second Vatican Council in the document Lumen Gentium states: "Mary's function as mother of men in no way obscures or diminishes this unique mediation of Christ, but rather shows its power. But the Blessed Virgin's salutary influence on men . . . flows forth from the superabundance of the merits of Christ, rests on his mediation, depends entirely on it, and draws all its power from it. "No creature could ever be counted along with the Incarnate Word and Redeemer; but just as the priesthood of Christ is shared in various ways both by his ministers and the faithful, and as the one goodness of God is radiated in different ways among his creatures, so also the unique mediation of the Redeemer does not exclude but rather gives rise to a manifold cooperation which is but a sharing in this one source." The practice of turning to Mary for her intercession is ancient. Here is the oldest known prayer to Mary known as the "Sub tuum praesidium" from the first works in Latin: We fly to thy patronage, O holy Mother of God; despise not our petitions in our necessities, but deliver us always from all dangers, O glorious and blessed Virgin. Amen.
RCIA, the Rite of Christian Initiation for Adults, is an annual program which leads those who have encountered Christ to be baptized into the Catholic Church, or those who already sharing Christian Baptism, enter into the richness of life in Christ in the Catholic Church. We celebrate this happy occasion each year at Easter. If you know someone who may be interested in exploring and inquiring into the Church, please have them contact Mark Bauman through the parish office at 598-3595.
Mother of Fairest Love Grotto Update
Thanks to a handful of generous donors, we have been able to move forward with our grotto. The gazebo in the prayer garden has been repaired and will be painted soon. The statue of Mother and Child has been ordered and should arrive in July. We are a little short on running electric to the grotto for a "rope light" in the dome of the gazebo but are looking for ways to make this possible. The dedication is set for the Solemnity of the Assumption, August 15.
Home Enthronements to the Divine Mercy
Every First Saturday of the month, we have Home Enthronements to the Divine Mercy. The way this works is that any family wishing to have their home enthroned to Divine Mercy, is given a little kit including an image of Divine Mercy. Then the family frames the image, prepares the document to be signed, and becomes familiar with the prayers. At the Divine Mercy Mass on the First Saturday of the month at 8:00am, they come bringing the image, have the document signed by the pastor, and participate in the enthronement prayers and blessing. It is a beautiful way to make Christ, the King of Mercy, King over your household. For more information please contact Donna Nandin at dmnandin@gmail.com or the parish office.
Dear Father,
How come parts of saints can be shipped around the world far from where the saint died, and we can't send some of our cremains to difference friends and family. Why is it OK to have saint pieces taken from their body and not us?
- S
Dear S,
First let us call to mind the words we profess every Sunday, that is, that there is a resurrection of the body. The separation of soul from body is the result of sin. Given this resurrection of the body, the Church has always upheld the importance of respect for it, even in death. That cremation has become commonplace and allowed by the Church does not change this understanding – which is why the Church clearly states that cremation cannot be chosen for any motive that denies the resurrection of the body or undermines right respect for the body. Due to such practices of "scattering" the remains or the division of cremated remains, the Congregation for the Doctrine of the Faith issued the Instruction "Regarding the burial of the deceased and the conservation of the ashes in the case of cremation," to explicitly state that such remains must always be buried or entombed - that such respect might remain upheld. In contrast, the veneration of relics is motivated by faith in Christ: it is meant to aid the faithful in devotion to saints and in their seeking to live the Christian life more faithfully. Any and all authentic first-class relics (bones) are meant for public veneration. In fact, there are stringent requirements that must be met for the acquiring of such relics – including documentation from a bishop stating that such a relic will be used for public veneration. Likewise, any relics of this nature are only given with proper documentation of their authenticity by those who have original custody to give them. Returning to the buried body or cremains of a loved one, this burial provides the opportunity for right respect honoring the dead and giving us all a place to pay our respect. In many cases the bodies of the saints are simply buried and, like our loved ones, are there for all to pay their respects. Lastly, we might remember that not all relics are parts of the body of the saint. For example, there are relics of St. John Paul II that are his blood from the assassination attempt, or like our own relic of him which is a fragment of his blood-stained clothing from that day.
Dear Father,
Please explain – he descended into hell. Is this the hell we believe is the domain of Satan consisting of eternal fire and brimstone, or is there some other meaning to that phrase? Why would Jesus descend into hell?
- K
Dear K,
Let's begin with the Catechism of the Catholic Church which states: "Scripture calls the abode of the dead, to which the dead Christ went down, "hell" - Sheol in Hebrew or Hades in Greek - because those who are there are deprived of the vision of God. Such is the case for all the dead, whether evil or righteous, while they await the Redeemer: which does not mean that their lot is identical, as Jesus shows through the parable of the poor man Lazarus who was received into "Abraham's bosom": "It is precisely these holy souls, who awaited their Savior in Abraham's bosom, whom Christ the Lord delivered when he descended into hell." Jesus did not descend into hell to deliver the damned, nor to destroy the hell of damnation, but to free the just who had gone before him." There is then this double meaning in the early Church of "hell" as both the place of those who refused God's love and given their choice of separation from him, that is, were condemned, and those who were waiting among the dead for Christ, who would join them in death, to come and free them taking them by the hand so to speak to the place of eternal love in the Trinity, that is, heaven.
V. Lord, have mercy.
R. Christ, have mercy.
V. Lord, have mercy.
V. Christ, hear us.
R. Christ, graciously hear us.
After each of the following verses, respond "Have mercy on us":
God the Father of Heaven…
God the Son, Redeemer of the world…
God, the Holy Spirit…
Holy Trinity, One God…
Heart of Jesus, Son of the Eternal Father…
Heart of Jesus, formed by the Holy Spirit in the womb of the Virgin Mother…
Heart of Jesus, substantially united to the Word of God…
Heart of Jesus, of Infinite Majesty…
Heart of Jesus, Sacred Temple of God…
Heart of Jesus, Tabernacle of the Most High…
Heart of Jesus, House of God and Gate of Heaven…
Heart of Jesus, burning furnace of charity…
Heart of Jesus, abode of justice and love…
Heart of Jesus, full of goodness and love…
Heart of Jesus, abyss of all virtues…
Heart of Jesus, most worthy of all praise…
Heart of Jesus, king and center of all hearts…
Heart of Jesus, in whom are all treasures of wisdom and knowledge…
Heart of Jesus, in whom dwells the fullness of divinity…
Heart of Jesus, in whom the Father was well pleased…
Heart of Jesus, of whose fullness we have all received…
Heart of Jesus, desire of the everlasting hills…
Heart of Jesus, patient and most merciful…
Heart of Jesus, enriching all who invoke Thee…
Heart of Jesus, fountain of life and holiness…
Heart of Jesus, propitiation for our sins…
Heart of Jesus, loaded down with opprobrium…
Heart of Jesus, bruised for our offenses…
Heart of Jesus, obedient to death…
Heart of Jesus, pierced with a lance…
Heart of Jesus, source of all consolation…
Heart of Jesus, our life and resurrection…
Heart of Jesus, our peace and our reconciliation…
Heart of Jesus, victim for our sins…
Heart of Jesus, salvation of those who trust in Thee…
Heart of Jesus, hope of those who die in Thee…
Heart of Jesus, delight of all the Saints…
V. Lamb of God, who taketh away the sins of the world,
R. Spare us, O Lord.
V. Lamb of God, who taketh away the sins of the world,
R. Graciously hear us, O Lord.
V. Lamb of God, who taketh away the sins of the world,
R. Have mercy on us, O Lord.
V. Jesus, meek and humble of heart,
R. Make our hearts like to Thine.
V. Let us pray.
R. Almighty and eternal God, look upon the Heart of Thy most beloved Son and upon the praises and satisfaction which He offers Thee in the name of sinners; and to those who implore Thy mercy, in Thy great goodness, grant forgiveness in the name of the same Jesus Christ, Thy Son, who livest and reignest with Thee forever and ever. Amen.

Congratulations on Your Retirement!
It is with immense gratitude and appreciation that we recognize Martha Kasper and Eric Siverts for their years of dedication in our faith formation programs here at St. Patrick Catholic Church. Martha has served as both Director of Faith formation and in RCIA. Eric has dedicated years of service in our Adult and Family Faith Formation. Both have worked tirelessly for the good of our parish family making it possible for all of us to be enriched in our Catholic Faith. We send them off to a well-deserved retirement wishing them the best and hoping to be blessed with their continued presence and example. Congratulations!
Welcome to our New Faith Formation Director
Our search committee is excited to announce the hiring of our new Faith Formation Director, Mark Bauman. Mark is no stranger to the parish and has served in different capacities and has been very involved with the choir. His education in the faith includes several post-graduate degrees in theology which make him extremely qualified to direct our Faith Formation directly leading our Adult and Family Faith Formation and our RCIA program. He will also oversee the other areas of Faith Formation in our parish working with the Coordinators of Youth Ministry, K-5 Faith Formation, and Young Adult Faith Formation. Welcome to Mark Bauman – we are blessed to have you!
"Wherever applause breaks out in the liturgy because of some human achievement, it is a sure sign that the essence of liturgy has totally disappeared and been replaced by a kind of religious entertainment. Such attraction fades quickly – it cannot compete in the market of leisure pursuits, incorporating as it increasingly does various forms of religious titillation. (Pope Benedict XVI, The Spirit of the Liturgy).
Dear Father, Why does the Catholic Church deceive itself by saying it does not allow divorce, yet it grants so many annulments? Does this seem hypocritical to other religions? I have heard people say that enough money can buy an annulment.
– T
Dear T,
As you know, an annulment is not a divorce. An annulment is a declaration by a Church tribunal (a Catholic church court) that a marriage thought to be valid according to Church law actually fell short of at least one of the essential elements required for a binding union. In other words, the Church does not recognize divorce, but pronounces that the marriage was never valid. Your reference that "enough money can buy an annulment" is simply false and would be a form of simony. Any follower of Our Lord Jesus Christ should remember his words in Mark's Gospel: " 'For this reason a man will leave his father and mother and be united to his wife, and the two will become one flesh.' So they are no longer two, but one flesh. Therefore what God has joined together, let no one separate."
Dear Father, Why must the parish and parishioners adapt to the wants of a new pastor rather than the new pastor adapting to the wants and expectations of the parish. Why should a parish not be permitted to hire their own pastor within the diocese, rather than a priest assigned by the Bishop? Thank you.
- D
Dear D,
No parish should have to adapt to the "wants" of a pastor. Rather, everyone should be one in the doctrine and liturgy of the Catholic Church. When we hear phrases like, "this is the way we do things here" it is a sign that the current of Protestantism has crept into that parish. Protestantism has always been a departure from the Truth that Jesus Christ left us in the Catholic Church. Protestantism shed doctrine, sacraments, and liturgical practices sometimes simply leaving a void and at times filling the void. That is why Protestant services which are void of the Sacrifice that the Catholic Mass carried out in memory of our Savior, must resort to becoming "entertainment." The other part of your question is a direct reference to Protestantism. Once you form your own doctrine you form your own church and then you can hire your own pastor, but this is not the Church that Jesus Christ set up with the sacraments that he instituted and the authority structure that he fixed.
Many thanks to the State of Colorado Knights of Columbus and Past State Deputy Chuck Page, for donating to the Parish, an image of Our Lady of the Immaculate Conception. The Icon was part of the Knights' Marion Icon Prayer Program from 2013- 2015. The Icon is a framed reproduction of the painting which embellishes the Basilica Cathedral Notre Dame de Québec, above the main altar. It is a beautiful painting of Our Lady and is the work of Sister Marie de l'Eucharistie, a Sister of Charity of Québec. Additionally, the Icon has an Apostolic Blessing from Pope Francis. The Icon will be on display in the Gathering Space this weekend.
Good afternoon Fr. Michael, I would like to ask why I am seeing so many women wearing veils during Mass? I remember when I was little my grandmother would wear one, although it seemed to be the older women that did. I am seeing even little girls wearing them. – C
Dear C, The "veil" has been making a comeback in recent years. For centuries in the Church, it was to be worn as the specifically women's attire. Men were to uncover their heads as a sign of respect and women were to cover their heads, that is, their hair which has traditionally been considered as a woman's crowning beauty. Maybe we could say that one reason women are returning to the veil then, is because women are rediscovering their genuine femininity. In the Catholic Faith, the veil has not only been the distinct dress of women, but even more distinctly worn only in Church in the presence of our Eucharistic Lord. What a beautiful reminder to all of us that we are entering before Christ's presence in the tabernacle. As devotion to the Eucharist has increased and with it Eucharistic Adoration, so has the use of the veil. And so it seems that such a small thing, not required by the Church, stirs our hearts in so many ways.
Congratulations to all of our newly confirmed young people who spent the academic year preparing for this milestone in their lives. And also, we are excited to have just seen our children make their first Reconciliation and their first Holy Communion. Let us keep all of them and their families in our prayers and surround them with support as they continue their journey in the Catholic Church.
Our Seminarians are Home!
We are excited to have our seminarians – Ian and Tyler – home for the summer. As you see them around the parish serving Masses and helping, please assure them of your support and prayers.
As we continue to honor the Blessed Mother in this month of May, let us remember that in doing so we also honor and worship her son Jesus. In the Memorare Prayer below, we are invited to ask the Blessed Mother for her help and grace, to assist us in our daily lives.
Remember, O most gracious Virgin Mary, that never was it known that anyone who fled to thy protection, implored thy help, or sought thy intercession was left unaided. Inspired with this confidence, I fly to thee, O Virgin of virgins, my Mother; to thee do I come; before thee I stand, sinful and sorrowful. O Mother of the Word Incarnate, despise not my petitions, but in thy mercy hear and answer me. Amen
For all our dear mothers in the parish, I wish you all a very Happy Mother's Day! May God Bless you and your families. With my prayers, Fr. Michael
All-loving God, we give you thanks and praise for mothers young and old. We pray for young mothers, who give life and count toes and tend to our every need; May they be blessed with patience and tenderness to care for their families and themselves with great joy. We pray for our own mothers who have nurtured and cared for us; May they continue to guide us in strong and gentle ways. We remember mothers who are separated from their children because of war, poverty, or conflict; May they feel the loving embrace of our God who wipes every tear away. We pray for women who are not mothers but still love and shape us with motherly care and compassion. We remember mothers. grandmothers, and greatgrandmothers who are no longer with us but who live forever in our memory and nourish us with their love. Amen.
Incorrupt Heart of St. John Vianney
Thanks to the Knights of Columbus, the incorrupt heart of St. John Vianney, the Curé of Ars, will be in our diocese on Fri-day, May 10, from 1:00 pm until 4:00 pm at St. Mary's Cathedral for veneration by the faithful. You are invited to visit the cathedral for prayer and veneration any time between those hours.
What exactly does the church mean by a "sacramental" and how are we to treat them? Thank you. – N
Dear N,
The Catechism teaches us that sacramentals are "holy things or actions of which the church makes use to obtain for us from God, through her intercession, spiritual and temporal favors." A sacramental is anything set apart or blessed by the church to excite good thoughts and to help devotion. It is through the prayers of the church offered for those who make use of these sacramentals, as well as through the devotion they inspire, that they convey and obtain God's grace and blessings. A sacramental, such as a rosary, should be treated with the utmost respect and once blessed should never be sold, disrespected, or used for other purposes.
It has been the longstanding tradition of the Church to honor Mary in a special way in the month of May. Each of us should express our love and gratitude to Our Heavenly Mother. We will be honoring Mary with a special "May Altar" in our sanctuary. Perhaps all of us could make an effort to pray the rosary each day asking Mary to be close to us and to bless our entire parish family.
Please keep our young people who are going to receive the Sacrament of Confirmation in your prayers, both those in our confirmation class and those in Rite of Christian Initiation for Teens. The Confirmation Mass celebrated by Bishop Sheridan will take place on Wednesday, May 8 at 6:00pm.
What should we do if we see someone removing the Eucharistic Host from the church and not consuming Our Blessed Lord? Thank you. – S
Dear S,
When the faithful receive Our Lord in Holy Communion, they should, if they have received our Lord in the hand, immediately consume the Host without stepping aside. In the case that someone walks away with the Host in their hand, they should be immediately followed by the Extraordinary Minister of Holy Communion (EMHC) to ask the individual to either consume the Host or return it to the EMHC. If this does not happen, any of the faithful should approach the EMHC in a timely fashion making them aware of what happened or in an urgent case approaching the individual immediately. Let us all pray that we show the greatest respect to Our Eucharistic Lord who makes Himself so vulnerable out of love for us.
Thank you for the Easter Cards and Gifts
I would like to extend a heartfelt thank you to everyone who sent Easter cards and edibles! Your kindness is very much appreciated, God Bless!
Pastor's Desk
28 April 2019
We are truly blessed as a parish family to have been able to celebrate the Paschal Triduum with such beauty. Thank you to our deacons (who we don't thank enough), acolytes, sacristans, our choirs, lectors, altar servers and altar guard, our decorators, extraordinary ministers, hospitality, video ministers, and all who served the community in these days. And thanks to those who prepared the beautiful Easter Egg Hunt which was a tremendous success!
I recently overheard someone ask,"Who is this Saint Faustina Father keeps talking about?" Can you give us a short summary of her life and why the Divine Mercy devotion is important to you?
B.
Dear B,
St. Maria Faustina Kowalska of the Blessed Sacrament was God's chosen instrument to make known to the world His unfathomable mercy. She was born in 1905, and entered the convent of the Sisters of Our Lady of Mercy in 1926. Then, in 1931, though she had previous visions, the Merciful Lord appeared to her as Divine Mercy. She records this in her diary: "In the evening, when I was in my cell, I became aware of the Lord Jesus clothed in a white garment. One hand was raised in blessing, the other was touching the garment at the breast. From the opening of the garment at the breast there came forth two large rays, one red and the other pale. In silence I gazed intently at the Lord; my soul was overwhelmed with fear, but also with great joy. After a while Jesus said to me, 'paint an image according to the pattern you see, with the inscription: Jesus, I trust in You.'"
Throughout the rest of her life she enjoyed supernatural experiences including the Lord dictating the Divine Mercy Chaplet and Novena to her, our Lord's desire for the second Sunday of Easter to be the Feast of Mercy, Divine Mercy Sunday, the Hour of Mercy to be observed at 3:00pm each day, and that we should exercise merciful love in prayer, word, and deed.
St. Faustina suffered throughout her life, especially from tuberculosis, and passed into the arms of the Lord on October 5, 1938, which is now observed as her feast day.
Over the last ten years of my own life I have come to know and love this message and to see its urgency in a world deeply in need of God's mercy. By way of events that bear evidence to the Lord's hand, I have come to realize that I am to spread this message and bring others to know, love, and do the same.
Prayer to the Glorious Wounds of Christ
(Some of you asked for a copy of this prayer from my Easter Homily)
My risen Jesus, I devoutly kiss and adore the glorious wound of Thy left foot, and pray Thee to give me grace to fly from all occasions of sin and ever more to walk in the way of Thy commandments.
My risen Jesus, I devoutly kiss and adore the glorious wound of Thy right foot, and pray Thee to give me grace to walk constantly in the way of Christian holiness till I come to the home of the saints in paradise.
My risen Jesus, I devoutly kiss and adore the glorious wound of Thy left hand, and pray Thee to deliver me from all evil, whether of the body or of the soul, and most especially from the unhappy fate of the wicked who shall stand at Thy left hand at the day of judgment.
My risen Jesus, I devoutly kiss and adore the glorious wound of Thy right hand, and pray Thee to bless my soul herewith, and after death to open to me the gates of heaven.
My risen Jesus, I devoutly kiss and adore the glorious wound of Thy side, and pray Thee to kindle in my heart the fire of Thy love here, that I may hereafter love Thee eternally in heaven. Amen. Alleluia.
It has been the longstanding tradition of the Church to honor Mary in a special way in the month of May. Each of us should express our love and gratitude to Our Heavenly Mother. We will be honoring Mary with a special "May Altar" in our sanctuary. Perhaps all of us could make an effort to pray the rosary each day asking Mary to be close to us and to bless our entire parish family.
Catholic Radio in Colorado Springs!
Pastor's Desk
14 April 2019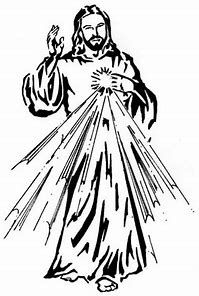 Could you explain the plenary indulgence connected with Divine Mercy Sunday? Thank you. – M
Dear M,
According to the request of the Merciful Lord, Pope John Paul II, when he established "Divine Mercy Sunday," attached to this day a Plenary Indulgence which reflects the promise of Our Lord. Concerning this Feast of Mercy, Jesus said: Whoever approaches the Fountain of Life on this day will be granted complete forgiveness of sins and punishment."
The conditions for the plenary indulgence are as follows:
· Sacramental confession within 20 days
· Eucharistic communion preferably on Divine Mercy Sunday
· Prayers for the intentions of Supreme Pontiff
· On Divine Mercy Sunday, in any church or chapel, in a spirit that is completely detached from the affection for a sin, even a venial sin, take part in the prayers and devotions held in honor of Divine Mercy, or, in the presence of the Blessed Sacrament exposed or reserved in the tabernacle, recite the Our Father and the Creed, adding a devout prayer to the merciful Lord Jesus (e.g. Merciful Jesus, I trust in you!")
Pastor's Desk
7 April 2019
Dear Father Michael,
I recently learned that the Sacrament of Anointing of the Sick is intended for those who are close to death or are suffering from a very serious, life-threatening illness. Is that correct? Originally, I thought it was meant for anyone who was simply ill with any kind of malady.
Thanks for your clarification,
S
Dear S,
The Code of Canon Law specifies who is eligible for the Anointing of the Sick, which of course, is one of the seven sacraments. To be eligible, one must be a baptized Catholic who has reached the age of reason and is in danger from illness or the infirmities of age. One would be eligible if they are facing surgery necessitated by a dangerous illness, elderly who are weak, or even those who are unconscious but would have requested the sacrament. One does not need to be in imminent danger of death. As with the other sacraments, one who obstinately persists in manifest serious sin is not eligible. Lastly, and there can sometimes be confusion about this, the sick person must be alive or at least thought to be alive.
Although you didn't ask, it should be stated that only a Catholic priest may administer the sacrament of Anointing the Sick. That is why it is improper doe deacons or lay faithful to appear to "participate" in the sacrament through laying on of hands.
On behalf of the parish I would like to thank Catherine Stoverink, Anna Bergmark's mother, who did such a beautiful job sewing the rose chasuble and dalmatic along with the chalice veil and burse.
These new vestments turned a lot of heads and were very much appreciated. The Church prescribes "rose" vestments to be worn on Gaudete Sunday in Advent and Laetare Sunday in Lent. Thank you, Catherine!
Faith Formation Job Opportunities
Our parish has two job openings at the moment:
~Director of Faith Formation
~Coordinator of Youth Ministry
On the Solemnity of the Annunciation I consecrated our parish to Our Blessed Mother. Having done this, I would like to build a grotto in honor of Our Lady of Fairest Love. Other have joined me in this desire and plans are forming to replace the decaying gazebo behind Fitzpatrick Hall with this grotto. If you are interested in helping with this project, please let me know.
Divine Mercy Sunday, the Sunday after Easter, will take place on April 28. Do you know what it is all about? The following words of Jesus express His desire for Divine Mercy Sunday. They are from the Diary of St. Faustina.
"My daughter, tell the whole world about My inconceivable mercy. I desire that the Feast of Mercy be a refuge and a shelter for all souls, and especially for poor sinners. On that day the very depths of My tender mercy are open. I pour out a whole ocean of graces upon those souls who approach the fount of My mercy. The soul that will go to Confession and receive Holy Communion shall obtain complete forgiveness of sins and punishment. On that day are opened all the divine floodgates through which graces flow. Let no soul fear to draw near to Me, even though its sins be as scarlet. My mercy is so great that no mind, be it of man or of angel, will be able to fathom it throughout all eternity. Everything that exists has come from the very depths of My most tender mercy. Every soul in its relation to Me will contemplate My love and mercy throughout eternity. The Feast of Mercy emerged from My very depths of tenderness. It is My desire that it be solemnly celebrated on the first Sunday after Easter. Mankind will not have peace until it turns to the Fount of My mercy." (Diary, 699)
Pastor's Desk
31 March 2019
Dear Fr. Michael,
What is the purpose of the-sign of Peace? Should we be flashing the "peace sign" to everyone out of reach of a handshake?
Thank you,
L
Dear L,
To begin with the sign of peace at Mass is optional. It is a beautiful gesture reminding us that when Christ suffered, died, and rose from the dead, He destroyed sin and restored life. The result of this is peace. This is why His greeting after the resurrection is, "Peace be with you!" When Christ established the Eucharist at the last supper, He spoke about this peace. John records this in his Gospel: "Peace I leave with you,; My peace I give to you. I do not give to you as the world gives. Do not let your hearts be troubled, and do not let them be afraid. (john 14:27)
The General Instruction of the Roman Missal (GIRM) states that "There follows the Rite of Peace, by which the Church entreats peace and unity for herself and for the whole human family, and the faithful express to each other their ecclesial communion and mutual charity before communicating in the Sacrament." (GIRM 82)
This gesture, dating back to the IV century, should be carried out with great reverence and evoke a holy preparation of peace with out neighbor. It should be understood as a preparation for receiving Holy Communion mindful that Christ, now present on the altar looks out upon His people. It should never be cheapened with flashing peace sign or chatting with others.
With Gratitude
Thank you to all those who helped so generously to host the Sisters of the Merciful Jesus to our parish and to the diocese. The Thursday Holy Hour, Friday Stations of the Cross, Saturday Morning of Reflection, and Sunday Youth Encounter were all blessed with wonderful people who helped with all the details. A special thank you goes out to the St. Patrick Divine Mercy Team who worked tirelessly to be sure that everything went smoothly and to Summer LaMay who helped the Sisters with the Youth Encounter. Jesus, I trust in You!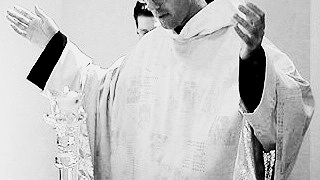 Dear Father,
Please explain when the "orans" posture is appropriate at Mass and for whom it is reserved. I thought only the priest raises his arms this way.
Thank you,
L
Dear L,
The Roans position (Latin for "praying") was commonplace to almost all ancient religions as an outward sign of supplicating God (or if a pagan religion, the gods). Consider what we do when we plead with someone. We might put our arms out in front of us as if reaching for the person and say, "I beg you, help me." This seems to be a natural human gesture coming from deep within us—like kneeling to adore or to express sorrow. Now, turn that reach heavenwards and you have the Orans position.
At Mass this position is used by the priest who, following the "rubrics" (instructions in the Roman Missal), extends his hands. Again, this is a position of supplication to Almighty God, but also makes the priest in some way configured to the crucified Christ with hands extended.
In the rubrics the Orans position is asked principally if the Main Celebrant, but on those occasions where either a priestly action is done (Eucharistic Prayer) or prayer in common (Our Father) all the concelebrants do it. It is never done by the deacon nor by the poeple during the Mass, though it may of course be used for private prayer.
Pastor's Desk
24 March 2019
Dear Fr. Michael,
We go to confession to receive forgiveness from God for our sins. But how do we go about forgiving ourselves for things that are not necessarily sins, but regrets in our lives of what we should've done or not done in our past?
I have trouble making peace with myself over these things, they creep into my thoughts every day. It could be something I said to someone 10 years, or acted in a certain situation, or not spending time with my family, when I could have.
Thank you,
J
Dear J,
As difficult as it can sometimes be to forgive others, sometimes that last person that we forgive is ourselves. But, with God's grace and according to His will, we peel back the layers as if of an onion. When our offenses or neglect of others come to mind, we may simply ask the Lord again to forgive us and strengthen us to do better going forward. Many times, this offers us an opportunity for healing and should not be something that robs us of peace. We can relish in the thought that we are changing, that we are being transformed into the very mercy of God. As St. Faustina writes in her Diary, "I want to be completely transformed into Your Mercy and to be Your living reflection, O Lord. May the greatest of all divine attributes, that of Your unfathomable mercy, pass through my heart and soul to my neighbor." (Diary, 163).
Dear Fr Michael,
At the end of Mass, the Priest or Deacon comes down from the altar with a crystal dish and presents an item from the dish to several parishioners. What are the items that are given and why?
-K
Dear K,
Thank you for your question. The parishioners who approach the sanctuary steps after Communion, are Extraordinary Ministers of Holy Communion (EMHC). They have been trained to step in for the priest in order to take the Eucharist to the sick and homebound. They receive a pyx (gold container for transporting the Eucharistic Host) and place that pyx into a leather burse which hangs over their hearts. Immediately after Mass they take Our Eucharistic Lord with great reverence to those souls who are not able to be with us. This beautiful tradition in the Church dates back to the beginning of Christianity. St. Justyn Martyr writes about it around 155 A.D., "And when the president has given thanks, and all the people have expressed their assent, those who are called by us deacons give to each of those present to partake of the bread and wine mixed with water over which the thanksgiving was pronounced, and to those who are absent they carry away a portion."
Pastor's Desk
17 March 2019
Dear Father, is it appropriate for us to applaud at Mass? - T
Dear T,
Applause at Mass is simply not appropriate. Applauding the choir robs them of the glory they are giving to God and demonstrates that the one applauding does not understand why they are at Mass. Our efforts should be aimed at giving glory to God and not at being entertained. Appreciation for the choir may be expressed to the choir members outside of Mass.
However, there are times when applause is called for as in the ordination ceremony when you are asked to applaud to support the worthiness of the candidate for ordination.
Pope Saint John XXIII once said as people waited for him to arrive to a church outside of Rome, "I am very glad to have come here. But if I must express a wish, it is that in church you not shout out, that you not clap your hands, and that you not greet even the Pope, because 'templum Dei, templum Dei.'" ('The temple of God is the temple of God.') In a very powerful quote, Pope Saint Pius X said, "It is not fitting that the servant should be applauded in his Master's house."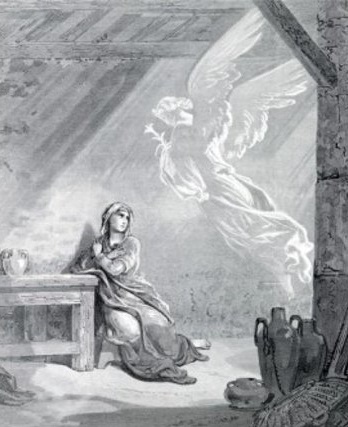 Novena of the Annunciation (Prayed from March 16-24)
As we approach the Solemnity of the Annunciation on March 25, I would ask each of you to consider praying the Novena of the Annunciation for our parish. On the Annunciation I will be consecrating our parish to Mary.
NOVENA OF THE ANNUNCIATION
We greet you, Ever-blessed Virgin, Mother of God, Throne of Grace, miracle of Almighty Power! We greet you, Sanctuary of the Most Holy Trinity and Queen of the Universe, Mother of Mercy and refuge of sinners! Most loving Mother, attracted by your beauty and sweetness, and by your tender compassion, we confidently turn to you, miserable as we are, we beg of you to obtain for us from your dear Son the favor we request in this novena: (Grace for our St. Patrick Parish Family)
Obtain for us also, Queen of heaven, the most lively contrition for our many sins and the grace to imitate closely those virtues which you practiced so faithfully, especially humility, purity and obedience. Above all, we beg you to be our Mother and Protectress here at St. Patrick, to receive us into the number of your devoted children, and to guide us from your high throne of glory. Do not reject our petitions, Mother of Mercy! Have pity on us, and do not abandon us during life or at the moment of our death. Amen.
Dear Father, are non-Catholics permitted to receive Holy Communion? -C
Dear C,
I will simply offer here what the USCCB states about non-Catholics receiving Holy Communion.
"We welcome our fellow Christians to this celebration of the Eucharist as our brothers and sisters. We pray that our common baptism and the action of the Holy Spirit in this Eucharist will draw us closer to one another and begin to dispel the sad divisions which separate us. We pray that these will lessen and finally disappear, in keeping with Christ's prayer for us "that they may all be one" (Jn 17:21).
Because Catholics believe that the celebration of the Eucharist is a sign of the reality of the oneness of faith, life, and worship, members of those churches with whom we are not yet fully united are ordinarily not admitted to Holy Communion. Eucharistic sharing in exceptional circumstances by other Christians requires permission according to the directives of the diocesan bishop and the provisions of canon law (canon 844 §4). Members of the Orthodox Churches, the Assyrian Church of the East, and the Polish National Catholic Church are urged to respect the discipline of their own Churches. According to Roman Catholic discipline, the Code of Canon Law does not object to the reception of Communion by Christians of these Churches (canon 844 §3)."
Divine Mercy Enthronement
March 2, First Saturday, we held our first blessing of Divine Mercy Images for home enthronement. Congratulations to the French Family, the Hall Family, and the Lardinois Family who were given Divine Mercy images and had those images blessed as we prayed together that the King of Mercy may reign in their homes and families. We will continue to bless Divine Mercy images and families every first Saturday at the 8:00am Mass. If you are interested, please contact Donna Nandin at dmnandin@gmail.com
Pastor's Desk
3 March 2019
Though we are used to hearing about Lent in connection with "fasting," St. John Paul II referred to the season of Lent as a time of "feasting." He was pointing to the abundant graces that are available to us in Lent. And so it will be at St. Patrick during these forty days. I have worked with the staff and with many volunteers to prepare a Lenten journey that will benefit our parish family. It is my prayer that each of you will feast on the graces available during Lent.
The bulletin that you have in your hands has been especially prepared as a Lenten edition that you may want to hold on to. We have made every effort to provide all the information you will need for Lent. I hope you find it helpful.
From Ash Wednesday until Divine Mercy Sunday, we will be blessed to have the Divine Mercy image in the sanctuary. This particular eight foot image belongs to Divine Mercy of the Rockies and is destined for the future shrine. It is a digital scan of the original image painted at the request of Jesus and with the direction of St. Faustina. The original image was painted by the artist, Eugene Kazimirowski, in 1934, under the guidance of St. Faustina and with the assistance of the Bl. Fr. Michael Sopocko. This image will accompany our Lenten journey and be a constant reminder to us that the wounded Christ is sign to us of his Merciful Love. Jesus told St. Faustina, "My gaze from this image is such as the gaze from the cross" (Diary, 326).
Some things you may want to consider for Lent are:
Daily Mass: Our Daily Mass at St. Patrick is at 7:00am. If this is not a convenient time, our neighboring parishes have Masses at many other times.
Confession: We are blessed to have multiple options for this powerful sacrament and will have two Penance Services this Lent on March 28 and on April 11. See the bulletin cover for the regularly scheduled confessions.
Adoration: After the sacraments, there is nothing more fruitful than time spent with Our Merciful Lord in adoration. Our current times for adoration include Thursdays from 7:30am until 7:00pm, Saturday mornings from 8:30am-9:30am, and First Sundays from 12:30am-4:30pm. Our adoration team is anxious to increase this and we will do so as we see the number of those who are coming make it feasible to add more times.
Spiritual Reading: Our Book Fair on March 9-10 will be the perfect opportunity to ask the Lord to guide you to a choice in Spiritual Reading for Lent and beyond.
Stations of the Cross: Every Friday we will have Vespers, Soup Supper or Fish Fry, and Stations of the Cross. This beautiful devotion dates back to the Fourth Century and permits us to walk with the Suffering Christ along the way to Calvary. (See the information in this bulletin for a complete schedule.)
Again, please peruse this bulletin to find those things that will help you to live Lent to the fullest and purify your hearts and souls as you strive for the heights of union with God. Let us find strength in our prayers and sacrifices as a parish family so as to reach the true joys of the Resurrection.
Redoubling my prayers for all of you,
Fr. Michael
Pastor's Desk
24 February 2019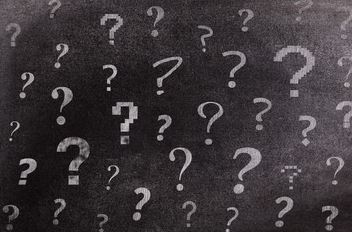 I am beginning a new column here in the bulletin to allow parishioners to ask questions of the pastor. The question and answer will then appear in this section of the bulletin. Questions may be anonymous and may be e-mailed to frmgoodyear@stpatscs.org or dropped off at the office. Please mark all questions with the subject "ASK FATHER"." Thank you.
Ash Wednesday is coming and with it the blessed season of Lent. We will be dedicating next Sunday's bulletin to Lent and we have quite a line-up of devotions and classes to help us all enter fully into the grace and theology of the season. There will be a formal place in next week's bulletin to write down our resolutions both personally and as a family, but it would be good to start thinking about what each will offer up and carry out as Lenten resolutions.
Sunday, March 10 is SAFE HAVEN SUNDAY which will be observed by all the parishes of the diocese. Below is a description of the purpose but let us pray for our families and especially our young people in this regard:
Inspired by the United States Conference of Catholic Bishops' formal statement Create in Me a Clean Heart: A Pastoral Response to Pornography, Safe Haven Sunday is a weekend set aside within the liturgical calendar by dioceses and parishes to directly address the societal harms of pornography. Within the context of Mass, parishes are able to provide teaching and resources that will support and protect individuals, marriages, and families in making all homes a safe haven.
First Sundays at St. Patrick
Several wonderful things have come together and will continue to be a tradition at St. Patrick.
Knights of Columbus Breakfast: Thanks to the generosity of our Knights, every first Sunday we have a delicious breakfast of eggs, pancakes, sausage, tater tots,juice, and coffee for all to enjoy.
Adoration: Seeing the incredible response and interest, we will now make it a tradition to have Eucharistic Adoration from the end of the 11:30am Mass until 4:30pm with benediction at which the entire parish is blessed that the Eucharistic Lord may bless each and every soul in our parish.
Welcome Weekend: We will now return to the practice of welcoming our newcomers and new parishioners over the course of the First Weekend of the Month. We will have a Wine & Cheese Social for all newcomers and new parishioners after the 4:30pm Mass and then after the Sunday morning Masses we will have a special table set up to welcome our newcomers and new parishioners at the Knights of Columbus Pancake Breakfast. We will also be praying for all our newcomers and new parishioners in our petitions at all of our Sunday Masses.
St. Patrick's Day Potluck!
It is one month until St. Patrick's Day! Join us for our annual St. Patrick's Day Potluck after the 4:30pm Mass on St. Patrick's Day Eve. Then, on St. Patrick's Day, Bishop Michael Sheridan will celebrate the 9:30am Mass for us and join us for an Irish themed Coffee & Donuts afterward!
Visit of the Sisters of the Merciful Jesus
By now everyone has heard that we will be blessed with the presence of two sisters of the Congregation of the Sisters of the Merciful Jesus. Let us pray that this visit from March 21-23 will bring both our parish and the diocese the fruit of a greater trust in God's love and the experience of the peace that only the Merciful Jesus can give. For more information, see the flyers in the Gathering Space.
Pastor's Desk
3 February 2019
Miniatures on the Mass: Fasting
Yes, there is still a fast before Communion! The Code of Canon Law (Code 919) makes it clear: "One who is to receive the Most Holy Eucharist is to abstain from any food or drink, with the exception of water and medicine, for at least the peiod of one hour before Holy Communion." There are two exceptions to this: those who are over 60 years of age, and those priests who have several Masses in the morning may break the fast between Masses.
Fasting is rooted in Jewish tradition and awakens us in a hunger for Jesus Christ, the only One who is capable of truly filling us.
We are blessed to have two religious from the Sisters of the Merciful Jesus coming to our parish! They will be here from March 21-24. During that time they will join us for various devotions and offer us a Lenten retreat on Saturday, March 23.
The prayer and discussion group is meeting the second and fourth Wednesdays of the month at 6:30pm; the next class will be Feb 13. A second class is meeting on the second and fourth Thursdays of the month at 7:45am; the next class will be Feb 14.
The Diary of St. Faustina, the Catechism of the Catholic Church, and Sacred Scripture will be used in conjunction with the Cenacle Formation Manual produced by the Marians of the Immaculate Conception. If you are interested, contact geralynhess@outlook.com or Vicki Chiment at 598-3595. We are looking forward to beginning this special journey with you!
Today our commitments as a parish to the 2019 Returning God's Gifts Annual Appeal are being offered through the diocese of Colorado Springs. As one family in faith, we join together by supporting programs and services no parish alone can offer, such as education and formation of our diocesan seminarians. Our goal this year is to have 100% participation. In order to achieve this, each of you is asked to give in gratitude for the many gifts God has given to you. Please help us meet our parish goal of $198,334.
Pastor's Desk
27 January 2019
Given the wonderful response to our Eucharistic Adoration on the Solemnities of Christ the King and Epiphany, we will have Eucharistic Adoration on the first Sunday of each month. That means that our next Sunday Eucharistic Adoration will be Sunday, February 3rd beginning at the end of the 11:30am Mass and ending at 4:30pm with benediction before the 5:00pm Mass. Let's plan on accompanying Christ on this day of blessing for our parish. As St. Alphonsus Liguori says, "Of all devotions, that of adoring Jesus in the Blessed Sacrament is the greatest after the sacraments, the one dearest to God and the one most helpful to us."
A visitor will be arriving on January 28 and staying with us for a few weeks! It's a Johannus Monarke III digital organ! We are pleased to have this traveling organ with us and to have our own Jolita Frank to play it for us, giving glory to God and enriching our liturgical experience. As the Second Vatican Council claims, "In the Latin Church, the pipe organ… adds a wonderful splendor to the Church's ceremonies and powerfully lifts up man's mind to God and to higher things." (Sancrosanctum Concilium 120). For more information about this magnificent instrument, contact Jolita Frank.
We are blessed to have two religious from the Sisters of the Merciful Jesus coming to our parish! They will be here from March 21-24. During that time they will join us for various devotions and offer us a Lenten retreat on Saturday, March 23.
Pastor's Desk
20 January 2019
Miniatures on the Mass: Blessing of the Deacon before the Gospel
Have you ever wondered what the priest says to the deacon when he blesses him before the reading of the Gospel? Well, here it is: "May the Lord be in your heart and on your lips, that you may proclaim His Gospel worthily and well, in the Name of the Father and of the Son and of the Holy Spirit."
We are blessed to have two religious from the Sister of the Merciful Jesus coming to the diocese and to our parish! They will be here from March 21-26. During that time they will join us for various devotions and offer us a Lenten Retreat on Saturday, March 23.
Altar Servers and Altar Guard
Christ needs valiant young men and women to serve at His altar. If you are interested in learning more and being trained to serve, please contact the parish office at 598-3595x146. Young men from junior high through college are eligible to serve as part of the Altar Guard and join those who have stepped up for more intense training and duties and wear special surplices.
Special Speaker Fr. Piotr Prusakiewicz
Fr. Piotr of the Congregation of St. Michael the Archangel, internationally renowned retreat master from Poland and editor-in-chief of the magazine The Angels will speak about angels in the life of St. Faustina at St. Patrick Church on February 8, 2019 at 7:00pm. For several years, Fr. Piotr served as chaplain of the Congregation of the Sisters of Our Lady of Mercy in Warsaw where St. Faustina began her religious life in 1924. He will share what he learned about her from the sisters who had personally known St. Faustina. Religious items will be available in Fitzpatrick Hall prior to his presentation, and a reception will follow.
Feast of Blessed Fr. Michael Sopocko
In her diary, St. Faustina referred to Blessed Fr. Michael Sopocko as the "second apostle of the Divine Mercy." As her confessor and spiritual director, Blessed Sopocko instructed St. Faustina to record her mystical experiences in what is now called her Diary. It was he who found the artist who, under St. Faustina's direction, painted the original Divine Mercy portrait. He was the first priest to preach on the devotion of Divine Mercy and it was he who founded the Congregation of Sisters of Merciful Jesus.
We are blessed to have Blessed Fr. Michael Sopocko's first class relic available for veneration each Saturday morning at our 8:00am Mass and Divine Mercy Holy Hour which follows. February 15 is his feastday, so beginning February 6, please consider praying the following novena for his powerful intercession.
Merciful God, you have made Blessed Fr. Michael Sopocko the Apostle of Your Divine Mercy and the ardent devotee of Our Lady, the Mother of Mercy. Grant through his intercession that by praising Your Mercy and trusting in Your goodness, I will obtain the grace of… (her name you petition)… I ask this through Jesus Christ, our Lord. Amen. Our Father… Hail Mary… Glory Be…
Pastor's Desk
13 January 2019
Miniatures on the Mass: Holy Water
As we celebrate the Baptism of the Lord, we recall our own baptism when we were freed from Original Sin and became children of God. Yet, this is something we recall every time we come into the church and bless ourselves with Blessed Water in the font. This custom goes back at least to the fourth century. A testimony by Himcmar of Reims gave directions as follows: "Every Sunday, before the celebration of the Mass, the priest shall bless water in his church and for this holy purpose, he shall use a clean and suitable vessel. The people, when entering the church, are to be sprinkled with this water and those who so desire may carry some away in clean vessels so as to sprinkle their houses, fields, vineyards, and cattle, and the provender with which these last are fed, as also to throw over their own food." ("Capitula synodalia", cap. v, in P.L., CXXV, col, 774).
The water in our font is blessed with the ancient rite of blessing and commingling with blessed salt. The rite in compassed of various prayers, but here is the final one: "Let us pray. O God, Creator unconquerable, invincible King, Victor ever-glorious, you hold in check the forces bent on dominating us. You overcome the cruelty of the raging enemy, and in your power you beat down the wicked foe. Humbly and fearfully do we pray to you, O Lord, and we ask you to look with favor on this salt and water which you created. Shine on it with the light of your kindness. Sanctify it by the dew of your love, so that, through the invocation of your holy name, wherever this water and salt is sprinkled, it may turn aside every attack of the unclean spirit, and dispel the terrors of the poisonous serpent. And wherever we may be, make the Holy Spirit present to us, who now implore your mercy. Through Christ our Lord. Amen."
It was a grace to have our two seminarians, Ian White and Tyler Kluzak, back for Christmas and to see them serve many of our Masses. Let us continue to keep them in our prayers. If you would like to send them a card letting them know that you are praying for them, you may do so at the following address: St. Gregory the Great Seminary, 800 Fletcher Rd, Seward, NE 68434
It was wonderful to see the turnout for Eucharistic Adoration on the Solemnity of the Epiphany. I am sure that many graces were received by those who came, following the example of the Magi, and knelt before the Eucharistic King. Our entire parish family is blessed by this prayer and allows our Merciful Lord to bestow His graces on each and every one of us. In light of this, we will have Eucharistic Adoration on the first Sunday of every month from the conclusion of the 11:30am Mass until 4:30pm with benediction before the 5:00pm Mass. "May God bless us in His mercy!" (Psalm 67)
Young Adult "Ad Orientum" Candlelight Mass
On Thursday, January 17 we will have our first Young Adult "Ad Orientum" Candlelight Mass at 7:30pm. This Mass, which was encouraged to continue in the Novus Ordo Mass of 1969 and places the ministerial priest at the head of kingdom of priests, those baptized in Christ as priest, prophet, and king. The ministerial priest leads the faithful toward God offering to Him the Sacrifice of His Son. For more information, please contact Jackie Staton at 598-3595x105 or go to our St. Patrick Young Adult ministry facebook page.
There are two linens used at every Mass. The first is the corporal (from the Latin "corpus" meaning body) on which is placed the paten with the Body of Christ and also the chalice with the Blood of Christ. The second is the purificator which is used to cleanse the chalices. The corporal may contain particles of the Body of Christ and the purificator normally ends up containing remnants of the Blood of Christ. For this reason, these linens are soaked in a special sink called the Sacrarium which drains directly into the ground. Then the linens are washed and ironed. We are in need of people to be trained to wash and iron these linens. If you are interested, please call the office and ask for Patty Henderson at 598-3595x146.
Pastor's Desk
6 January 2019
Miniatures on the Mass: Incense
The purpose of incensing and the symbolic value of the smoke is that of purification and sanctification. For example, in the eastern rites at the beginning of Mass, the altar and sanctuary area are incensed while Psalm 50, the "Miserere," was chanted invoking the mercy of God. The smoke symbolizes the prayers of the faithful drifting up to heaven: the Psalmist prays, "Let my prayer come like incense before you; the lifting up of my hands, like the evening sacrifice" (Ps 141). Incense also creates the ambiance of heaven: the book of Revelation describes the heavenly worship as follows: "Another angel came in holding a censer of gold. He took his place at the altar of incense and was given large amounts of incense to deposit on the altar of gold in front of the throne, together with the prayers of all God's holy ones. From the angel's hand, the smoke of incense went up before God, and with it the prayers of God's people."
Ever wonder how the words to all the hymns and responses get up on the front walls of our sanctuary? Well, there is someone in the back, in the video booth being attentive and serving our parish family by keeping us all on the right "page." If you think this is something that you could do, to offer a hand to the most important part of our parish life, that is the liturgy, plese let us know by calling the parish office at 598-3595. Thank you.
Young Adult Wine & Cheese
Starting January 27 we will be hosting a YOUNG ADULT WINE & CHEESE MIXER in the Fitzpatrick Hall (right across the gathering space) every Sunday immediately after the 5pm Mass. This is just a brief time to meet other young adults and grab some refreshments before heading off to other things. If you are interested in helping to organize this event, please contact Jackie Lon Staton at jlon@stpatscs.org or check out our St. Patrick Young Adult Ministry Facebook page.
Father Son Dude Ranch Excursion
Based on the interest among our fathers and sons (ages 12-18) we have reserved July 10-14 for our expedition to the Wyoming Catholic College Dude Ranch. Please join our information session on Saturday, January 12 at 11am in Fitzpatrick Hall. All are welcome.
Pastor's Desk
30 December 2018
Miniatures on the Mass: Silence
If we are attentive, each of us can take advantage of the moments of silence in the Mass. This is a form of active participation and we need to be reminded of it. Our culture tends to fill every nook and cranny with noise. As Cardinal Sarah states so clearly in his book The Power of Silence, "Without silence, God disappears in the noise. And this noise becomes all the more obsessive because God is absent. Unless the world rediscovers silence, it is lost. The earth then rushes into nothingness."
Fr. Sean and I would like to thank all of you for what seems like your endless manifestations of Christmas giving and greeting to us. The number of cards, gifts, prayers, and edibles has been truly abundant. As priests that serve the people of God at St. Patrick, it is certainly uplifting to be shown so much appreciation and love. Thank you so very much.
We are very grateful to Dr. Jerry and Patrice Tafolla who have generously donated a new and matching tabernacle vigil candle lamp with the same gaelic pattern as the candles. May God be praised!
Prayer of St. John Paul II for Families
Lord God, from You every family in Heaven and on earth takes its name. Father, You are love and life. Through Your Son, Jesus Christ, born of woman, and through the Holy Spirit, the fountain of divine charity, grant that every family on earth may become for each successive generation a true shrine of life and love.
Grant that Your grace may guide the thoughts and actions of husbands and wives for the good of their families and of all the families in the world.
Grant that the young may find in the family solid support for their human dignity and for their growth in truth and love.
Grant that love, strengthened by the grace of the sacrament of marriage, may prove mightier than all the weaknesses and trials through which our families sometimes pass.
Through the intercession of the Holy Family of Nazareth, grant that the Church may fruitfully carry out her worldwide mission in the family and through the family.
We ask this of You, Who is life, truth and love with the Son and the Holy Spirit. Amen.
Pastor's Desk
25 December 2018
St. Francis and the Nativity Scene
Tradition believes that it was St. Francis of Assisi who created the first Nativity scene and held a Mass and the laying of the Christ Child in the manger for the first time. He did this in a cave in Greccio, Italy in the presence of his fellow friars and those who lived in the region. He said, "I want to do something that will recall the memory of that Child who was born in Bethlehem, to see with bodily eyes the inconveniences of His infancy, how He lay in the manger, and how the ox and ass stood by."
Let us then revere these beutiful scenes which speak to us of our Blessed Lord's infinite love manifested with such strking simplicity and poverty and allow our contemplation to have a lasting effect on our lives.
We are posting in the Christmas bulletin a complete list of our ministries at St. Patrick. Please take a look at it and, if you are not already involved in one or more of these ministries, prayerfully consider lending a hand in the ministry that most attracts you. And remember, the Merciful Lord is never outdone in generosity. Thank you so much.
As we begin a new calendar year, we have so much to be thankful for as a parish. With St. Patrick interceding for us in heaven, joined by our founding pastor Msgr. John Slattery, Fr. Michael Butler, and with so many pouring love into our parish, we can be filled with immense hope for 2019. We look forward to seeing our religious education and youth programs continue to reap such wonderful fruits in our young people. We continue to support our seminarians with love and enthusiasm. We see our young adults coming together to strengthen one another in our Catholic faith and meet the challenges of our world. And every day we are inspired by the selfless generosity of so many of our parishioners who serve the parish and the community in what seems like endless acts of kindness and mercy.
All of us seek to continue growing in this new year through our sacred liturgies, which are blossoming into something beautiful for God and arousing even greater devotion in our hearts. And we remember all of these wonderful graces with thanksgiving and blessed hope in our increasing Eucharistic Adoration program.
In this new year, we will be initiating a pastoral plan for the parish looking to the future, a future gathered around the Eucharistic Christ, seeking truth, and exercising merciful love. We will begin in January our Divine Mercy Cenacles group (and possibly two with the number of those who are interested). We are looking forward to a meaningful Lenten Mission presented by the Sisters of the Merciful Jesus, and among other things, our first ever Father & Son Excursion in July. These are just a few of so many blessings coming our way in 2019. Let us together through the pure hands of the Blessed Virgin Mary, our Mother, entrust our parish family everyday to Almighty God and His Most Holy Will.
Pastor's Desk
16 December 2018
Invite Someone Home for Christmas
Do you know someone who has been away from the Church for a while? Someone who just needs a loving invitation to come home? Let us all pray that they open their hearts to the Father's Gift of His only begotten Son. Invitations are available on the welcome tables. Make use of these to invite someone to come home for Christmas. Or if you think a personal invitation from me would help, please send me an email or address in order to invite them. They, too, will be the greatest gift that the Christ Child will receive!
A Divine Mercy Cenacle prayer and discussion Group will begin meeting the 2nd and 4th Wednesdays of the month. The first meeting will be Jan. 9, 2019 at 6:30pm. The Diary of St. Faustina, the Catechism of the Catholic Church and Sacred Scripture will be used in conjunction with the Cenacle Formation Manual produced by the Marians of the Immaculate Conception. We will be ordering the manuals in December. If you are interested and were unable to attend the meeting held last month contact GeralynHess@outlook.com or Vicki Chiment at 598-3595 to reserve a manual. Looking forward to beginning this spiritual journey with you!
I want to thank everyone who worked so selflessly to make our first Lessons & Carols a blessing for our parish. There were many people behind the scenes working on programs, costumes, decorations, bags of goodies, baking, praying, and of course rehearsing to read and to sing. Let us continue to appreciate the gift of our parish family and be a community that, gathered around the Eucharistic Lord, scatters the rays of His Merciful Lord to one another and to all around us.
Pastors's Desk
9 December 2018
Miniatures on the Mass: Genuflection
In the 16th century the Church adopted the custom of genuflecting on one knee which was part of court etiquette. To distinguish between court and Christian usage, the knee was changed form the left to the right knee. This beautiful tradition endures to this day in the Catholic Church as an expression of love and devotion. As the catechism states, "In the liturgy of the Mass we express our faith in the real presence of Christ under the species of bread and wine by, among other ways, genuflecting or bowing deeply as a sign of adoration of the Lord." (CCC 1378)
The word genuflection comes from two Latin words, genu (knee) and flectere (to bend) and so the bending of the knees, when we come into the Presence of the Eucharistic Lord, shows our belief and our love for Him. And, as St Paul says, "that at the name of Jesus every knee should bow, in heaven and on earth and under the earth, and every tongue confess that Jesus Christ is Lord, to the glory of God the Father." (Phil 2:10-11)
Ad Orientum Candlelight Mass
On Saturdays Dec. 15 and 22 at 8:00am we will celebrate amidst candlelight the traditional Advent Mass of the Blessed Virgin facing liturgical east to the dawn of Jesus Christ. We frequently say or sing during Advent, "people look east" and this is the idea of Mass "Ad Orientum" (to the east). In this way, the priest himself joins the faithful in looking toward the Father who sends His Son to us. This Advent Mass was also known as the "Rorate Mass" taking its name from the first line of the antiphon which says "rorate coeli desuper et nubes pluant justum" (drop down dew, ye heavens, from above and let the clouds rain down the just one).
Father Son Dude Ranch Excursion
Based on the interest among our fathers and sons (ages 12-18) we have reserved July 10-14th for our expedition to the Wyoming Catholic College Dude Ranch. Please join our information session on Sat, Jan 12th at 11:00am in Fitzpatrick Hall. All are welcome. For more information: FrMGoodyear@stpatscs.org.
New Arrangement of the Altar Candles and Crucifix
Some of you have asked about the new candles and altar crucifix. This arrangement, brought from the rich tradition of the Church, was fostered by Pope Emeritus Benedict XVI with the intention of focusing our attention on the sacred altar and the Lord it represents. Ever since the priest turned toward the community in the celebration of the Mass, there has been a disruption in the act of worship toward the Heavenly Father. Pope Benedict describes it like this:
The turning of the priest toward the people has turned the community into a self-enclosed circle. In its outward form, it no longer opens out on what lies ahead and above, but is locked into itself. The common turning toward the East was not a "celebration toward the wall"; it did not mean that the priest "had his back toward the people": the priest himself was not regarded as so important. For just as the congregation in the synagogue looked together toward Jerusalem, so in the Christian Liturgy the congregation looked together "toward the Lord." Looking at the priest has no importance. What matters is looking together at the Lord.
Moving the altar cross to the side to give an uninterrupted view of the priest is something I regard as one of the truly absurd phenomena of recent decades. Is the cross disruptive during Mass? Is the priest more important than Our Lord?
A seventh candle may be placed on the altar when the Bishop is present. It is placed on the back side of the crucifix which always faces the celebrant.
We also remember the beautiful symbolism of the candles on the altar, a sign of our love for Jesus Christ. I pray that this new altar arrangement may lead us to a greater focus and fervor in our celebration of Holy Mass.
We have been so blessed with the beautiful appointments in our sanctuary and now have the vestments, processional torches, altar crucifix, Roman Missal stand, and altar candles. We thank all those who have donated these items as gifts in memoriam and thank our latest donor, the LaMay Family, for giving five of the altar candles. Additionally, we would like to thank a couple of donors who were not mentioned previously. Thank you to the Dionisio Sisters for the gift of one of the altar candles and thank you to Chuck and Mabel Page for the gift of the altar crucifix. As a faith community, we will always be reminded of our love for the Lord Jesus and of the breathtaking heaven that awaits us through these beautiful liturgical items.
Pastor's Desk
2 December 2018
Dear Brothers and Sisters,
The opening prayer of the first Sunday of Advent asks Almighty God that we may "resolve to run forth to meet Christ." Now, when is the last time our preparation for Christ could be summed up like that! Christmas preparation is certainly characterized by a lot of running around from store to store, from party to party, but it is not always a "running forth to meet Christ."
This "running forth" is a meditation on the unfathomable mystery of God's love in the incarnation. We reflect on this Love growing in the womb of the Blessed Virgin Mary, the Immaculate. As St. Faustina so beautifully puts it, "Your beauty so enthralled the Thrice-Holy One's eye, that He came down from heaven, forsaking th'eternal See's throne, and assumed from Your Heart Body and Blood, hiding for nine months in the Virgin's Heart. O Mother, Virgin, this will no one comprehend, that the infinite God is becoming a man; it's only love's and His inscrutable mercy's purpose."
Each day of Advent we too should grow in our loving response to the Incarnation. In our reflcetions, prayers, acts of kindness, the writing of Christmas cards, the baking of cookies, an act of patience, a helping hand, a word of greeting or encouragement, a listening ear, a look of love, an act of service to our parish family, and so on.
We do all of this remembering the beautiful words of St. John the Evangelist, "In this is love: not that we have loved God, but that He loved us and sent His Son as expiation for our sins."
May Christmas be His infinite love meeting our ever so ardent love expressed in love of neighbor.
With my prayers,
Fr. Michael Goodyear
Thank you to all who made our celebration of Jesus Christ, King of the Universe so beautiful. The new altar appointments, the crowns of gold and thorn, the wonderful participation of so many who came to Eucharistic Adoration expressing our love to Jesus, the beautiful sacred music and so on. And also as a show of love for the King of Mercy, every single tag from the giving tree has been taken and will be filled with love. God is good!
Our young adults (ages 21-35) will have our third session on Thursday, December 13 at 7:30pm. Come enjoy some social time with Christmas edibles and then to watch, discuss, and o deeper in your understanding of the theology of the Mass. For more information contact Hannah at hsmith@stpatscs.org or check out our St. Patrick Young Adult Ministry Facebook page.
Pastor's Desk
25 November 2018
Miniatures on the Mass: Relics
Although not part of the Mass, some have
asked about why we venerate relics of the
saints. We are blessed here at St. Patrick
to have, as part of Divine Mercy of the
Rockies, three relics: St. Faustina, St. John
Paul II, Bl. Fr. Michael Sopocko. We also
have a relic of St. Vincent de Paul.
St. Jerome reminds us that "we do not
worship relics, we do not adore them, for
fear that we should bow down to the
creature rather than to the creator. But we
venerate the relics of the martyrs in order
to better adore him whose martyrs they
are." The saints are canonized by the
Church because, through their intercession
at least two unexplainable things have
happened, what we call miracles. That
seems to indicate that the Merciful Lord is
pleased that we turn to his Mercy with the
help of the saints.
On this Solemnity of Jesus Christ, King of
the Universe, we have unveiled our new
altar cloth, altar crucifix, altar candles,
and Roman Missal stand. Thank you to
Vicki Chiment who made our altar cloth
and to those below who gave these items in
memory of loved ones. There are still items
available.
Pastor's Desk
18 November 18
Miniatures on the Mass: Communion in the Hand
For those who choose to receive Holy Communion in the hand, perhaps this reflection by Pope Emeritus Benedict XVI taken from ideas of St. Cyril of Jerusalem will be helpful: "They should make a throne of their hands, laying the right upon the left to form a throne for the King, forming at the same time a cross. This symbolic gesture, so fine and so profound, is what concerns him: the hands of man for a cross, which becomes a throne, down into which the King inclines himself. The open, outstretched hand can thus become a sign of the way that a man offers himself to the Lord, opens his hands for Him, that they may become an instrument of his presence and a throne of his mercies in this world."
It is with sadness that I announce that LOVE TO LEARN has decided to leave our community. I put my heart and soul into promoting this program, announcing it from the sanctuary and supporting sign-ups to assist with the program. As with all of our programs, there are Safe Environment norms that must be followed. First and foremost, this is in the best interest of our children but also for all of us in our community. When there were a few norms that were not totally being followed by LOVE TO LEARN, I brought this to their attention. Rather than cooperating, the director of the program, without consulting me, decided to take LOVE TO LEARN out of our community. I pray for all involved.
Thursday, November 22, Thanksgiving Day, we will have a Mass to lift up our grateful hearts to the Lord. The Mass will take place at 9:30am. Those who wish may bring bread and wine to exchange with fellow parishioners. The bread and wine will be blessed for your Thanksgiving tables or to be shared with others.
Divine Mercy of the Rockies
Divine Mercy of the Rockies has launched our new website www.divinemercyoftherockies.org. Also, we have our Facebook page up and running and you can see 250 photographs from the recent pilgrimage to Lithuania and Poland. We were also able to obtain a relic of Bl. Fr. Michael Sopocko, St. Faustina's spiritual director and founder of the Sisters of the Merciful Jesus. The relic is a bone fragment from his right arm and will be on display along with the relics of St. Faustina and St. John Paul II every Saturday morning for the 8:00am Divine Mercy Mass and Holy Hour. Please continue to pray for Divine Mercy of the Rockies and our work in the diocese, as well as the visit of the Sisters of the Merciful Jesus later this month.
Pastor's Desk
11 November 18
Miniatures on the Mass: Bowing
The General Instruction of the Roman Missal states the following about bowing: "A bow of the head is made when the three Divine Persons are named together and at the names of Jesus, of the Blessed Virgin Mary, and of the Saint in whose honor Mass is being celebrated. A bow of the body, that is to say a profound bow, is made to the altar; during the prayers Munda cor meum (Almighty God, cleanse my heart) and In spiritu humilitatis (Lord God, we ask you to receive); in the Creed at the words Et incarnatus est (by the power of the Holy Spirit . . . made man); in the Roman Canon at the words Supplices te rogamus (Almighty God, we pray that your angel). The same kind of bow is made by the deacon when he asks for a blessing before the proclamation of the Gospel. In addition, the priest bows slightly as he speaks the words of the Lord at the consecration. (GIRM 275.)
Some time ago the Finance Council and Pastoral Council listened to the suggestions of the Emergency Action Team regarding our safety and security. We are in the midst of carrying out many of these suggestions including the following: Increased and better lighting in our parking lots, increased number of security cameras, to include the exterior of the building, different locks on our classrooms, shades on the windows of our meeting rooms and classrooms. We will continue to improve our security. If there are any parishioners who are interested in the Emergency Action Team, please call the parish office.
Has the Priesthood Ever Crossed Your Mind?
If you are a young man and the thought of priesthood has ever crossed your mind, or if you're just trying to figure out what you are supposed to do with your life and how you can serve others, feel free to contact me to discuss it. My email is FrMGoodyear@stpatscs.org.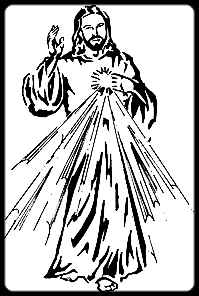 Divine Mercy Home Enthronement
We will begin soon to bless families and images of Divine Mercy for the Enthronement of Homes to the Divine Mercy. If you and your family are interested in finding out more about this blessing, please contact Vicki Chiment via the parish office.